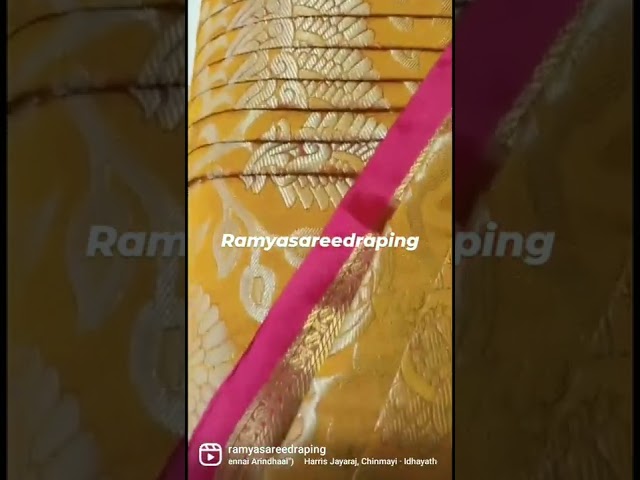 saree pre pleating and box folding and hair styles available for upcoming events hurryup book ur day New 2022
#shorthairstyles #shorthair #hairstyles #hairfashion #hairdo #hairoftheday #instahair #hairofinstagram #haircolor #hairdye #haircolour #hairideas #coolhair #braid #haircut #hairstyle #curly #longhair #perfectcurls #straighthair #hairstylist #straight #braidideas #brown #hairvideos #longhairdontcare #hairvideo #hairtutorial #hairdresser #hairgoals #brunette #braids
You don't have time to come and give ur sarees for PRE – PLEATING???
No worries ☺️
💥You can send ur sarees through SWIGGY, RAPIDO, DUNZO or UBER for BOX FOLDING SERVICE and
💥Just share your picture for measurements
Get your box fold saree in just 30 mins
Get it in neat secured pack
Box folding done by Hyderabad, near jbr function hall client
BOOK YOUR SPECIAL DAY WITH US!!!!
Dm for more details
**DRAPE LIKE A PRO**
** BOX FOLDING SERVICE AVAILABLE**
Iron and draped @ramyasareedraping Hyderabad
PERFECT DRAPING without a shape wear yeah it's really wooowww TRY IT!!!!! Door step service
Book your PRE PLEATING SERVICE (box fold) and get ur sarees by READY TO WEAR ( it took maximum 5-10 minutes to drape)
#sareedrapisthyderabad#sareedraping#sareedrapingclasses#hyderabadsareedrapist#sareeforlove#sareedrapistprofessional#sareedrapistindia#sareedrapistintelangana#sareedrapistinandhrapradesh#sareedrapingworkshoponline#sareedraping#instalove#instareels#reelsindia#prepleatingservice #pleatsonpoint#sareedrapingworkshop#silksaree#instafamous#sareecollections#hairstylisthyderabad#allbridalhairstyles#bridesmaidhairstylesandsareedraping#hyderabadsareedrapist
SERVICES:
#bridaldraping
#sareeboxfolding
#drapingforallages
#bulksareeprepleating
#alltypesofhairstyles
#trendinghairstyles
saree pre pleating and box folding and hair styles available for upcoming events hurryup book ur day New 2022